"Jensuya is an amazing teacher. She is a gifted dancer AND teacher. She knows how to teach beginners through advanced. She makes you feel comfortable right away. Also, her husband is her drummer! The pair make a great combo—it is SO RARE to have live drumming as you dance. A consummate professional." —Tracey F.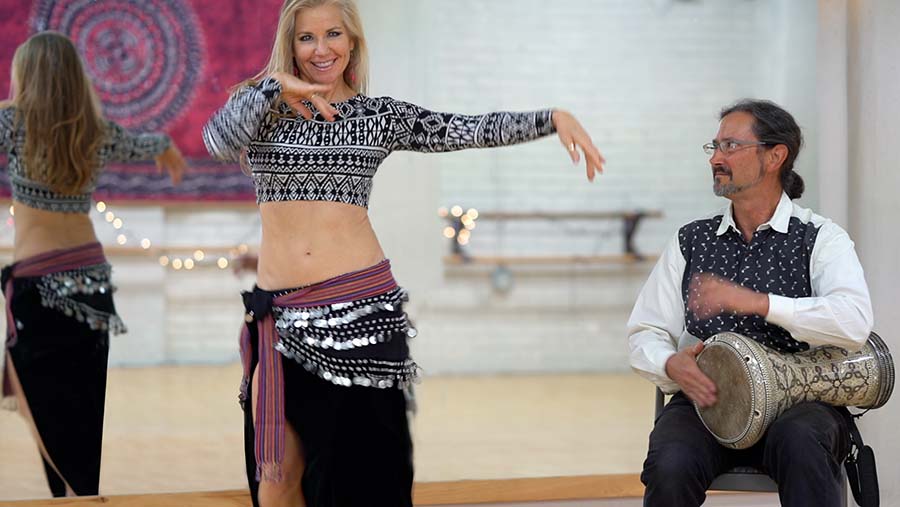 Merhaba! (That's hello in Arabic & Turkish)
We're Jensuya & Bob.
Every course you take with us like taking a little journey to the Middle East as you learn your new skills:
Technique
Music
Culture
And a little Arabic and Turkish!
"Your format sets a lively, positive venue for distance learning—a tool that suddenly and unexpectedly became vital to education."—Bill L.
Get a feel for Jensuya & Bob in this 2-minute video—our reel.