"Jensuya is an amazing teacher. She is a gifted dancer AND teacher. She knows how to teach beginners through advanced. She makes you feel comfortable right away. Also, her husband is her drummer! The pair make a great combo—it is SO RARE to have live drumming as you dance. A consummate professional." —Tracey F.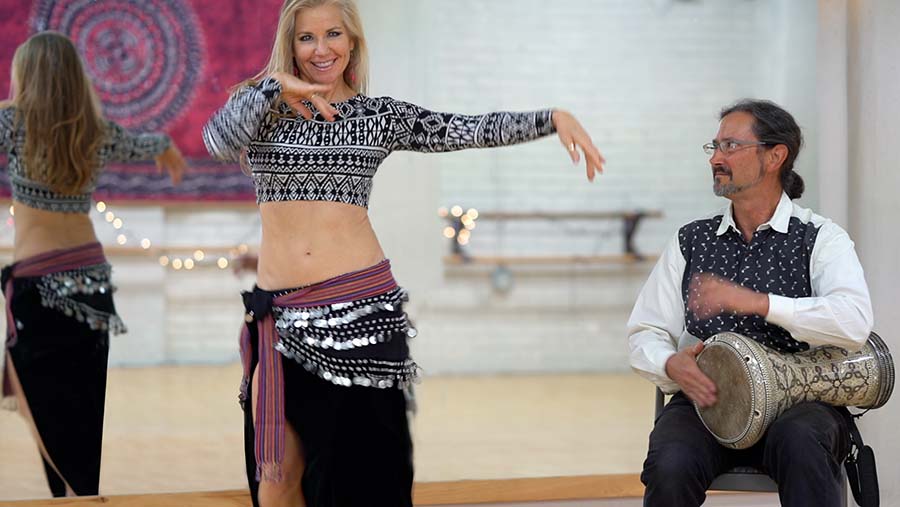 Merhaba! (That's hello in Arabic & Turkish)
We're Jensuya & Bob.
Every course you take with us like taking a little journey to the Middle East as you learn your new skills:
Technique
Music
Culture
And a little Arabic and Turkish!
"Jensuya is an absolutely beautiful dancer and a gifted instructor. Her level of detail is so good. And that detail is what helps you understand the techniques and get them into your body. If you have ever wanted to belly dance, start here! You will love it!"—Janet R.

Get a feel for Jensuya & Bob in this 2-minute video—our reel.
"Your format sets a lively, positive venue for distance learning—a tool that suddenly and unexpectedly became vital to education."—Bill L.