"You have a gift, a talent working together...this truly sets you apart from other belly dance instructors." —Julie W.
Try Belly Dancing Now— it's FREE!
How to Belly Dance with 3 Simple Moves is our tutorial that will get you belly dancing in less than 10 minutes.
If you love what you learn here and want to more, enroll in Introduction to Belly Dance next.
Take This Course if...
You've ever wondered what belly dancing actually is
You want to know if it is as fun to do as it looks
You want to see if it is hard to learn
You have no rhythm, but you still want to dance
You've never studied music or dance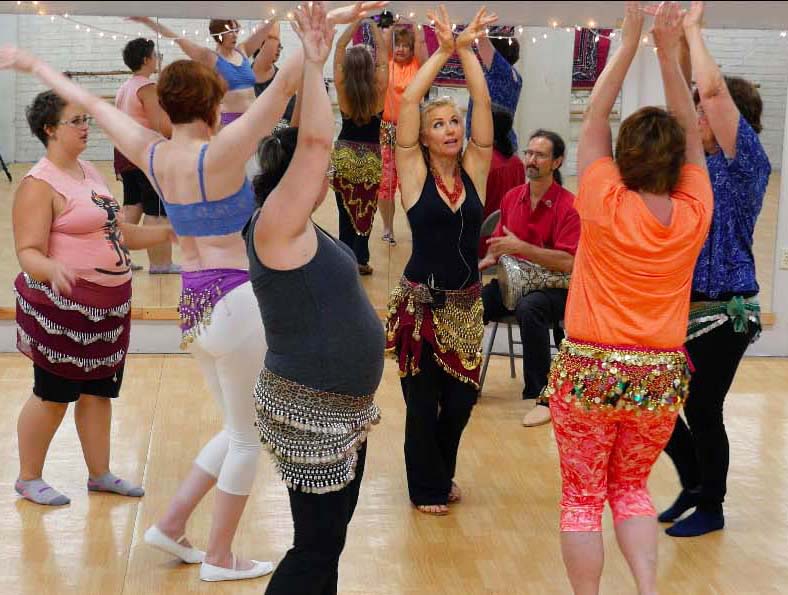 "I can tell by the video that you are an outstanding teacher. The passion you have for your art and your willingness to share it with others is abundantly clear." —Anne P.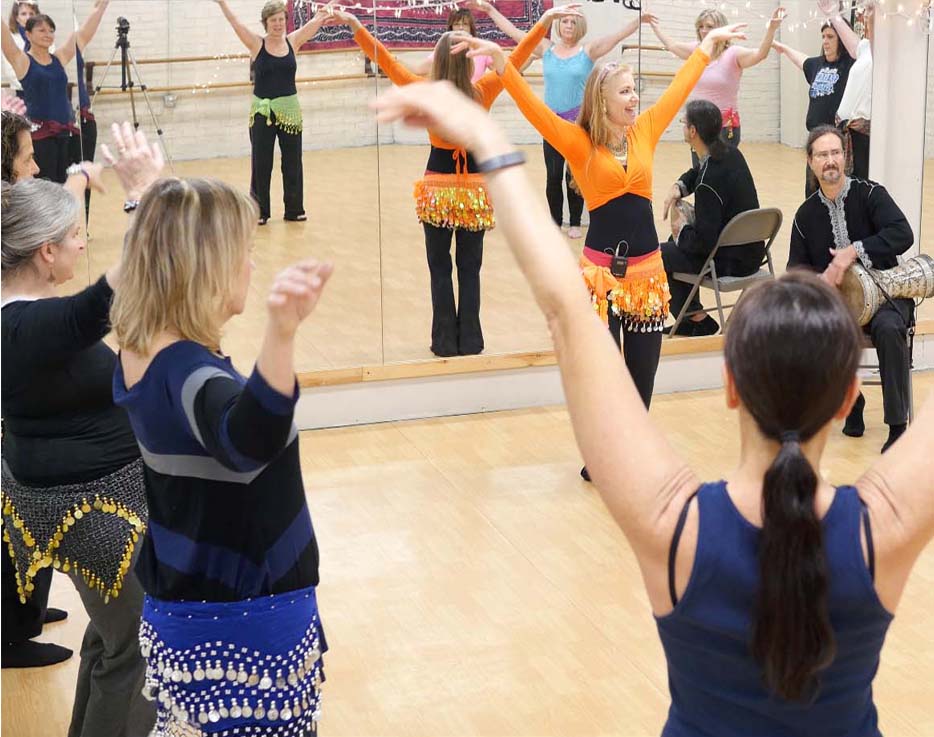 Can you take this course if you are...
Old? Yes. You already have the maturity to know that learning a skill takes practice and patience.
Young? Yes. You have the energy and stamina to practice a lot—which is what it takes to get good at belly dancing.
Fat? Yes. Belly dancing is not about looking a certain way. Belly Dancing is about "putting the music on your body." Your size and shape are irrelevant.
Skinny? Yes. See the answer for "fat."
A certain gender? Gender is irrelevant. 
"It definitely challenged me and gave me plenty to work on." —Pam B.
What you'll learn
A feel for the "posture" or stance of belly dance
A sense of musical beat and timing
A feel for how belly dance moves work with the rhythm
3 essential belly dance moves
A glimpse of the potential of belly dance
Whether you want to take the course, Introduction to Belly Dance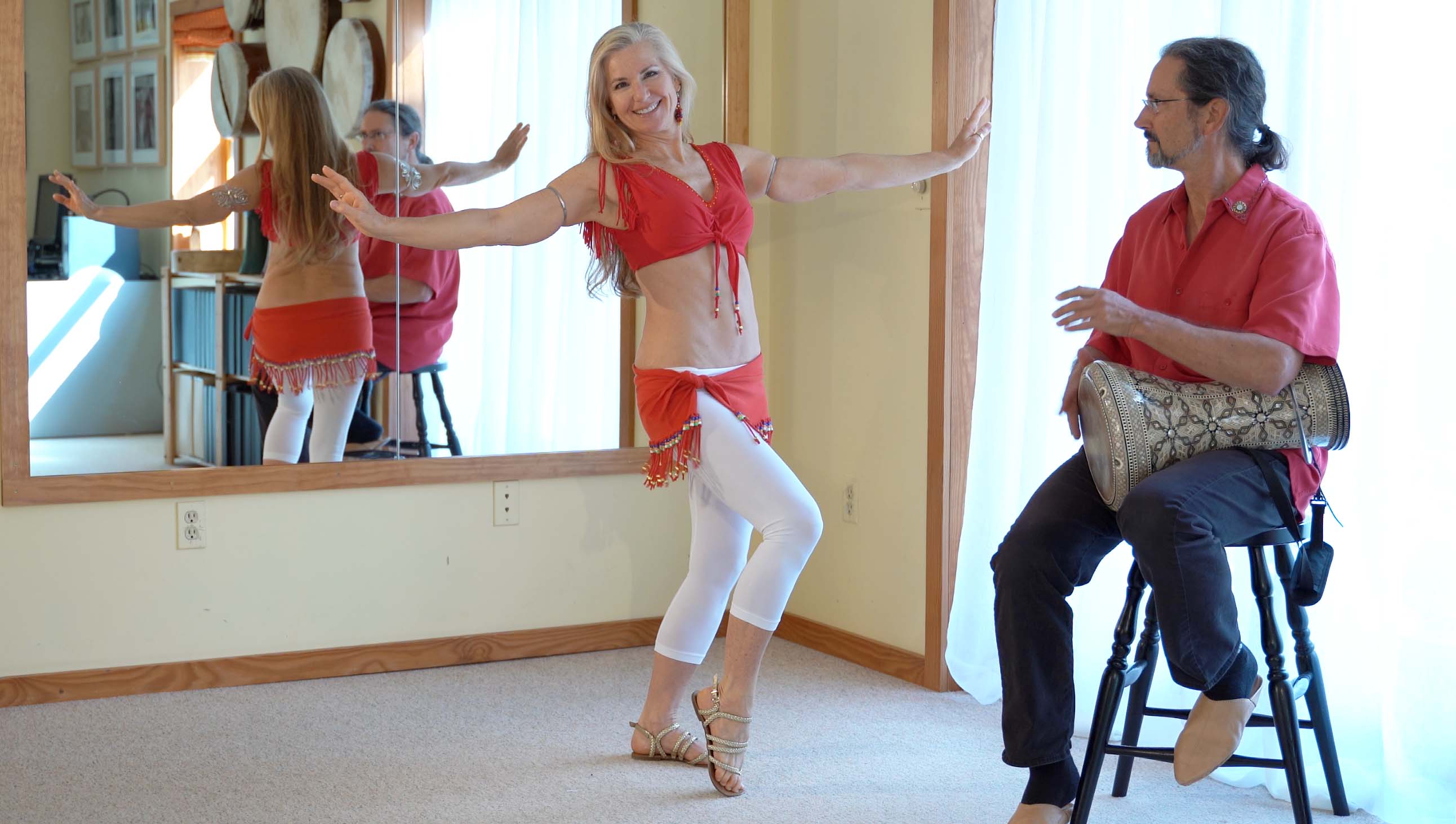 Course Curriculum
Available in days

days after you enroll

Free Starter Course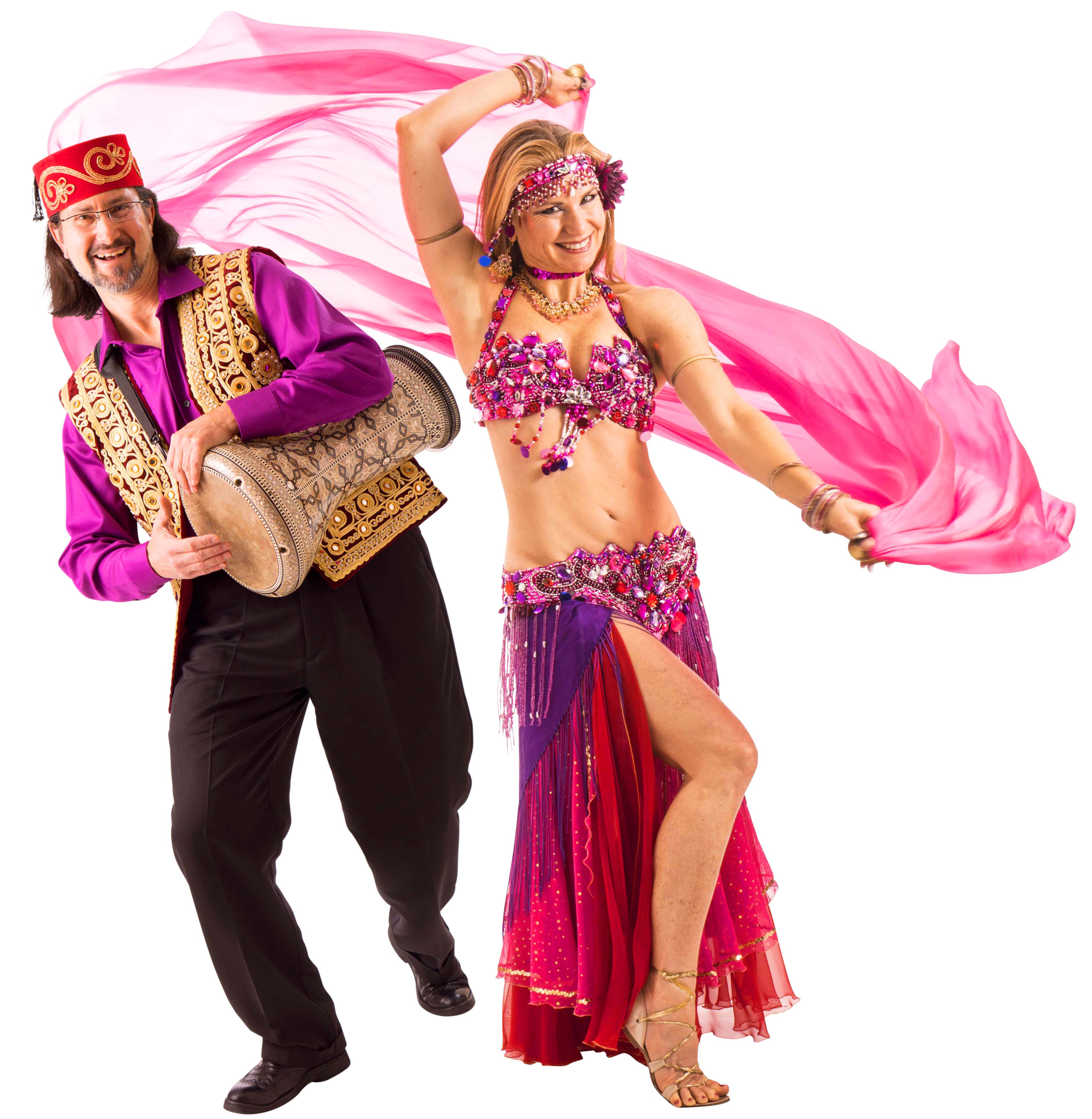 Dance. Understand. Rejoice.
Merhaba!
I'm belly dancer/engineer Jensuya—aka Jennifer Carpenter-Peak—and along with my Significant Drummer—aka my husband, Robert Peak—we perform live music and belly dance shows, teach belly dance workshops and online courses, conduct in-person and online Middle Eastern arts education programs in schools and colleges, and produce two YouTube channels and blog—all about Mid East music, dance, and culture.
Hailing from Berkeley Springs, West Virginia, we have been featured by the American-Arab Anti-Discrimination Committee, the American Turkish Association, and twice by the U.S. Government-funded Middle East Broadcasting Networks, an Arabic-language news organization with a weekly audience of more than 25.7 million people in 22 countries in the Middle East and North Africa. If there were only one thing that I could teach you, show you, inspire you to do, it would be this—embrace your fear, then dance with it. Let's get started!