Active learning transforms
the foreign to the familiar.
Magic Carpet Ride is our online arts integration course in music, dance, and culture of the Middle East for students in grades 3 through 5.
With the interactive video lessons, children find common ground in the fun of learning new ways to communicate—in music and math, in dance and movement, in geography and Arabic language.
Modeled on our live arts residency program, this virtual program is for public and private school classrooms and homeschools.

Experience the Magic Carpet Ride!
Watch this short video for an overview of the course content and how it works.
"This program was wonderful...The program was excellent and connected to what we were studying at the time. The students were engaged and had the opportunity to learn about another culture."   

—Summer McClintock, 4th grade teacher, WV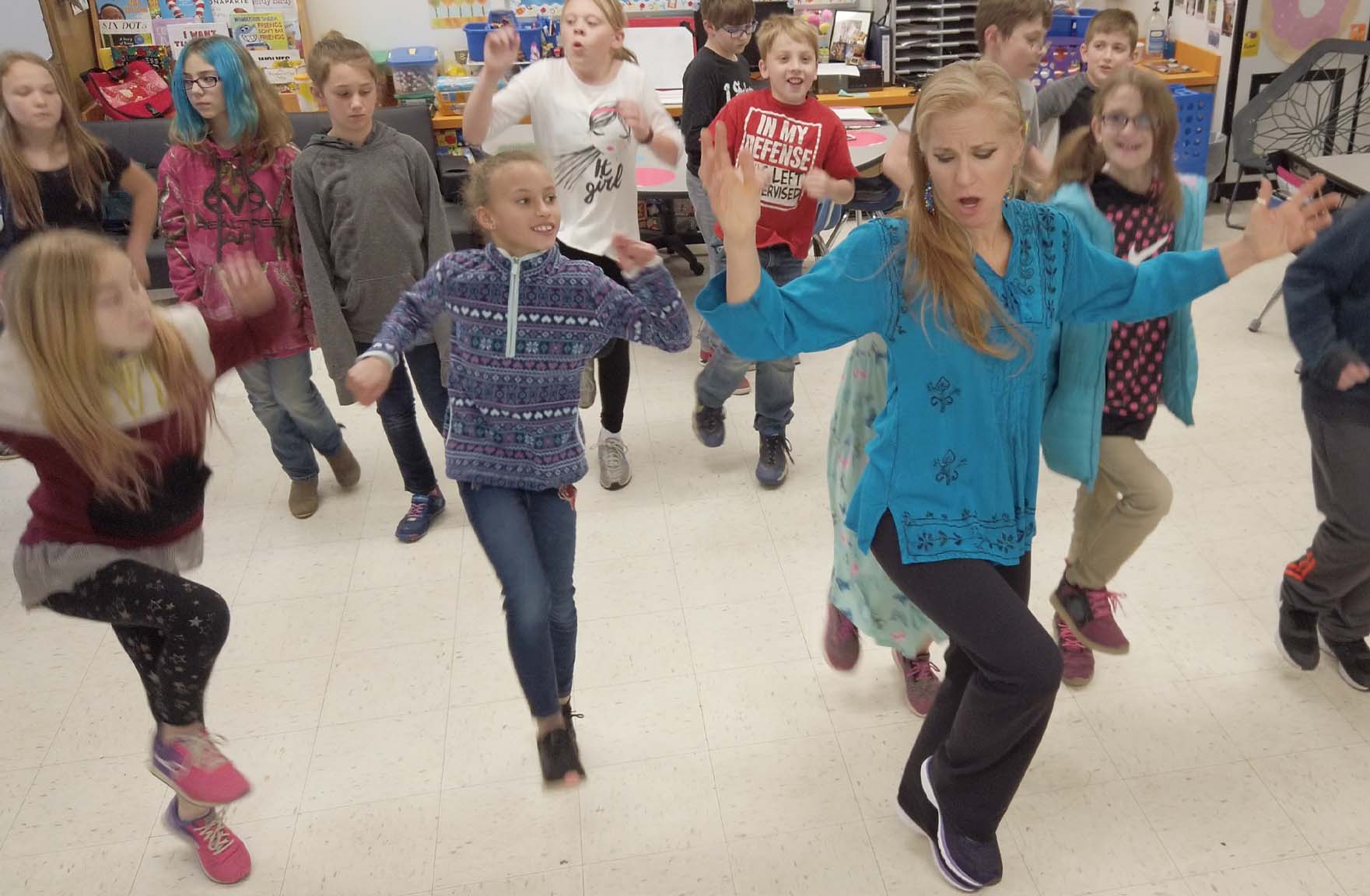 We include multiple disciplines in the integrated, project-based learning.
Mention Aladdin and his magic lamp, and most kids hurrah. Yet, despite Arabic being a Department of State top 5 critical language, and our communities—both local and virtual—becoming multicultural, most kids know little of the Middle East.
Magic Carpet Ride helps kids to fit together the puzzle pieces of learning about the Middle East and how it relates to their own lives. With our interactive videos lessons, paper-and-pen exercises, and physical activities, students integrate:
Geography
Arabic language
Music
Dance
Math
"One of the best things that you do is gradual steps. It's wonderful the way you teach. You listen to the students as you teach. That's one of the most important things a teacher needs to do, and you do it superbly well."


—David J. Gonzol, PhD, Director of Music Education, Shepherd University
Kids move and dance as they work through the course.
Overcoming a big challenge in education today—preparing kids academically and getting them active physically—defines Magic Carpet Ride.
A major part of the course is learning the Levantine, or Eastern Mediterranean, folk dance called the Debke. It's a social dance that easily adapts to learning independently at home or with a group in a classroom.
Because students learn the dance to live traditional drumming in the course, they are simultaneously connecting math concepts with rhythmic skills, locomotor skills, body management, and movement patterns as they learn each dance step.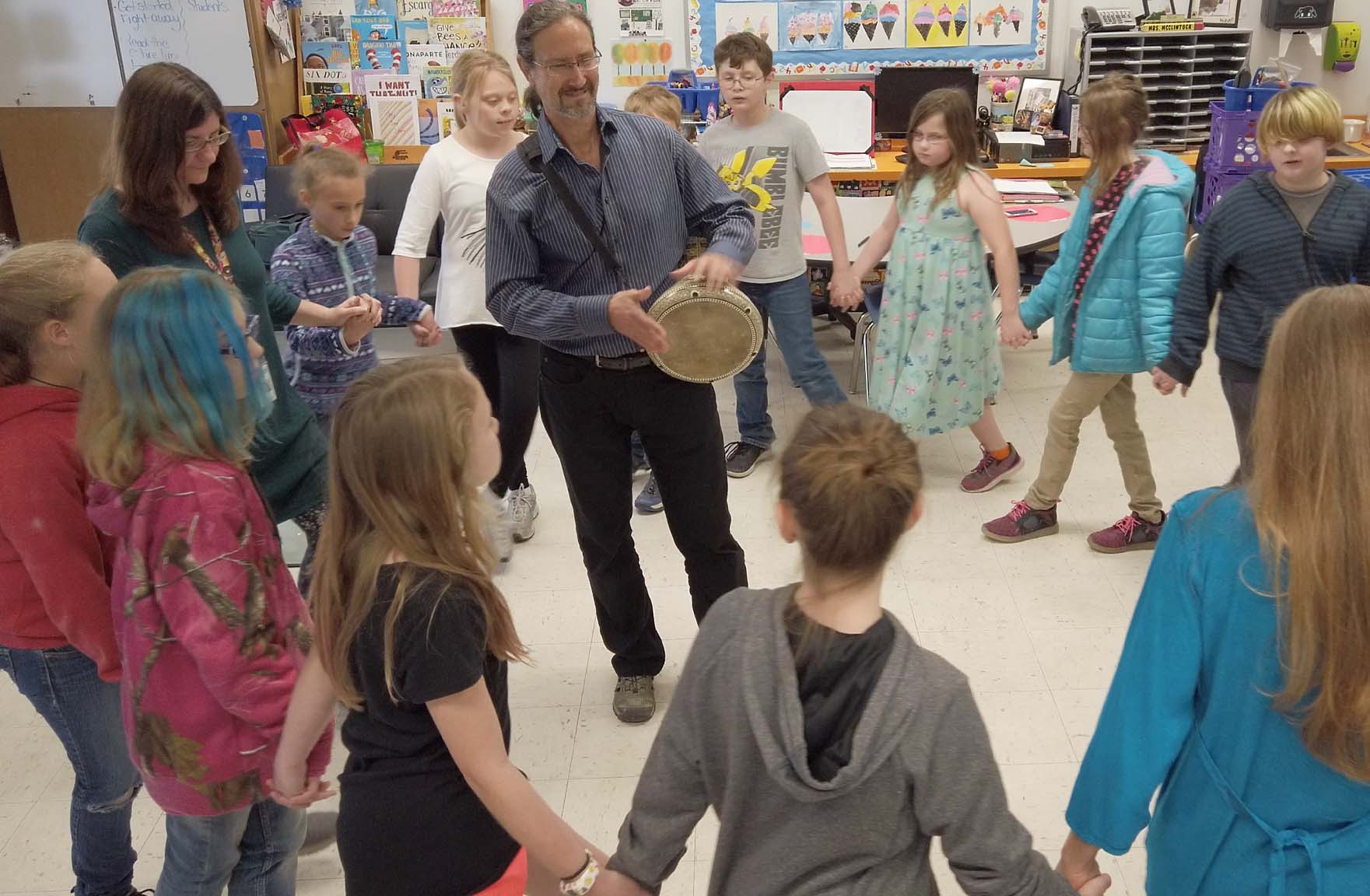 "It's really exciting to see all those kids dancing and learning new steps and stepping into the unknown."


  —Anne Beckley, Executive Director, Morgan Arts Council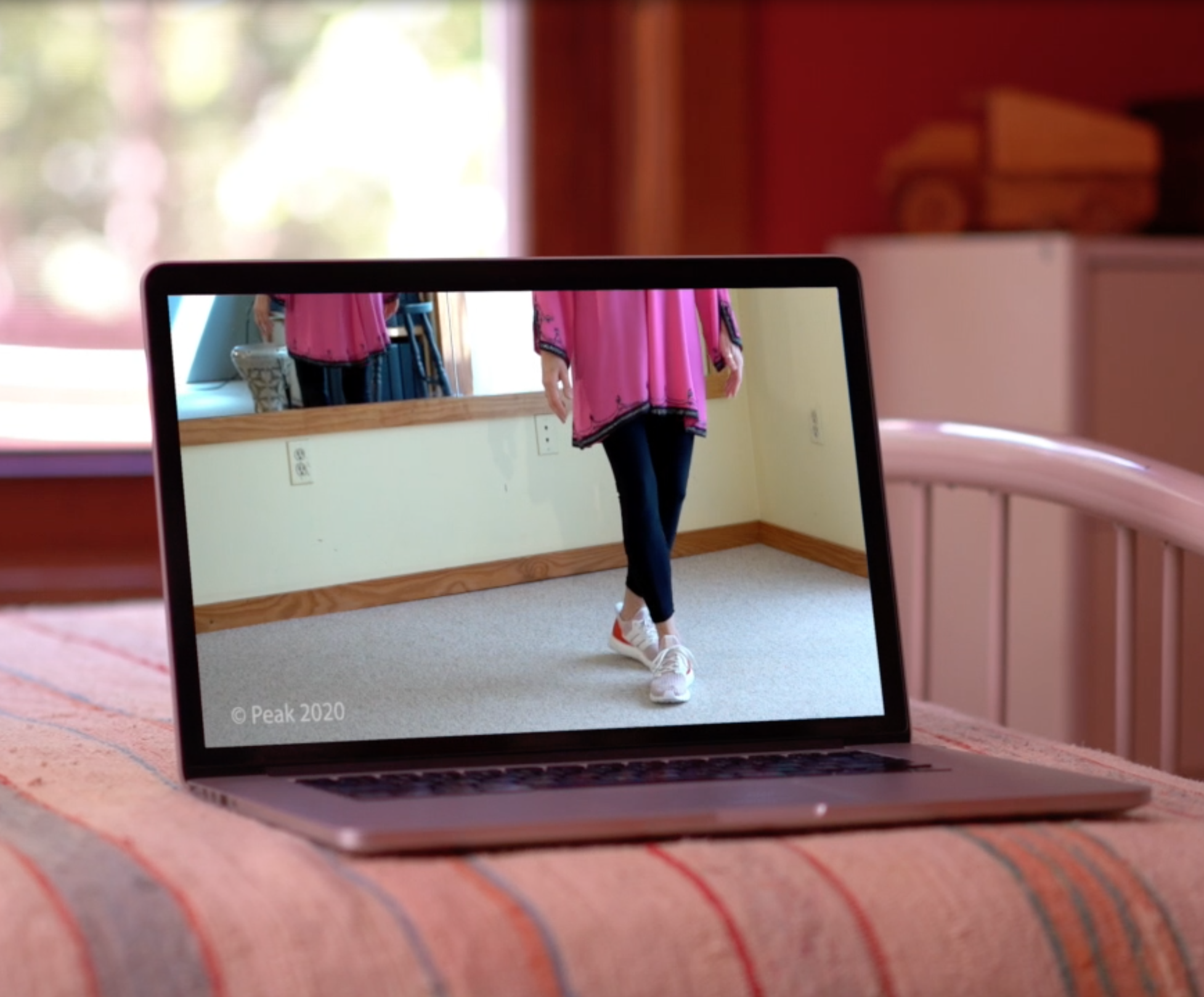 Even the most antsy kids stay engaged.
Students of this age are naturally energetic, and especially now, they have seemingly infinite possibilities for distractions. With that in mind, we've crafted Magic Carpet Ride's lessons to be a series of short, interactive videos to keep even the restless student engaged.
There is no old-fashioned "voice-over" or memorized script, and each video is professionally produced with superior quality audio and cinematography. In each video, we address the student directly and leave time for him/her to answer our questions and do what we're learning as if we're right there in person.
"The love you have for people came across clearly...in how you teach the children. How beautifully you work with them to show them acceptance of others."


—Julie W., homeschool mom
We offer 3 ways for kids to do the course.
Learning remotely - students can complete the course independently or work on a schedule with the whole class.
​
Hybrid learning in the classroom - teachers can oversee the course in full or tailor the course schedule to enrich particular scholastic objectives.
​
Homeschooling - students can guide themselves independently through the course, with minimal parent involvement.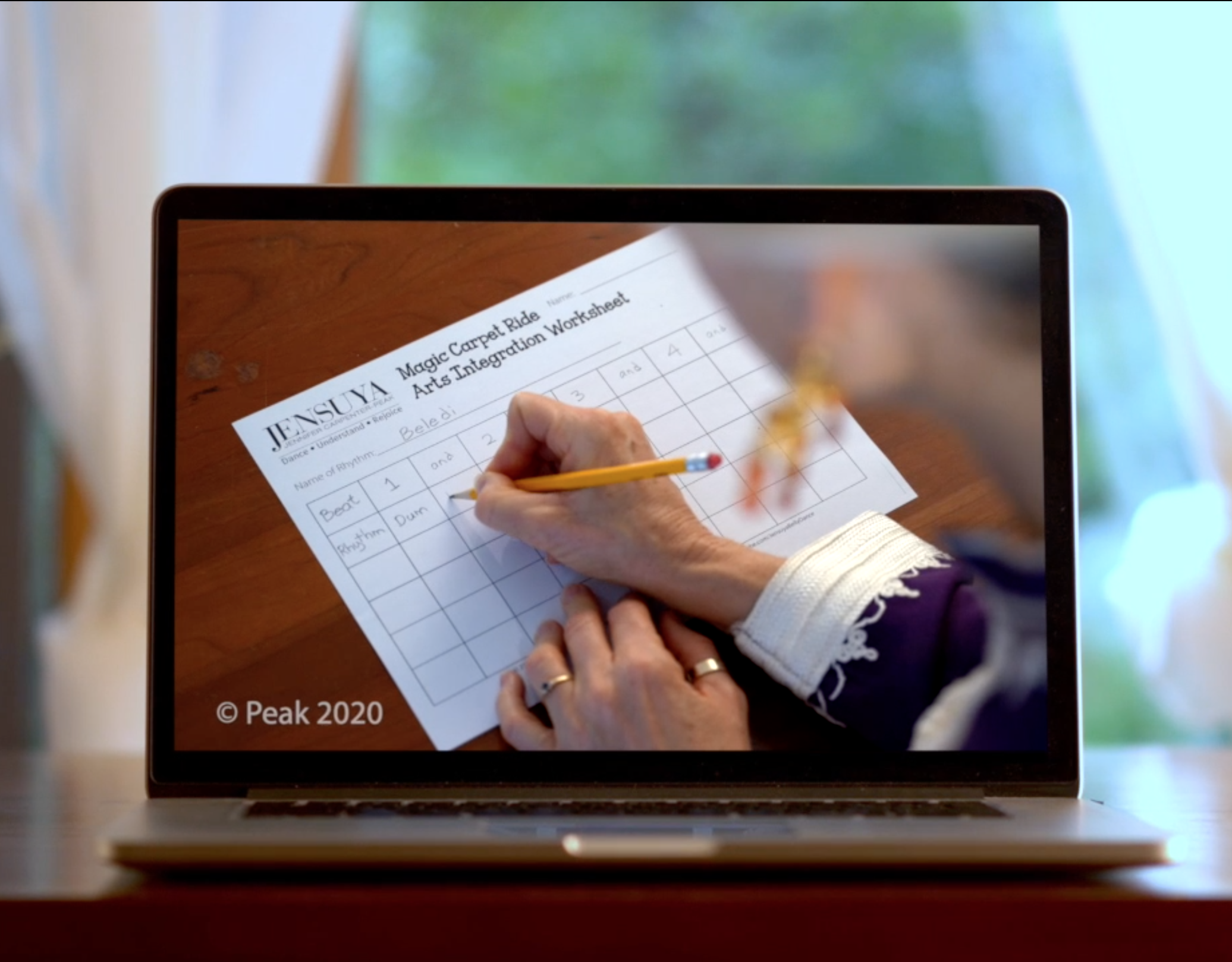 "I liked learning the words and what they meant. I forgot that Debke meant stomp! I liked listening to Beledi, or country, that Bob played while I danced to it."


—Student, Berkeley Springs, WV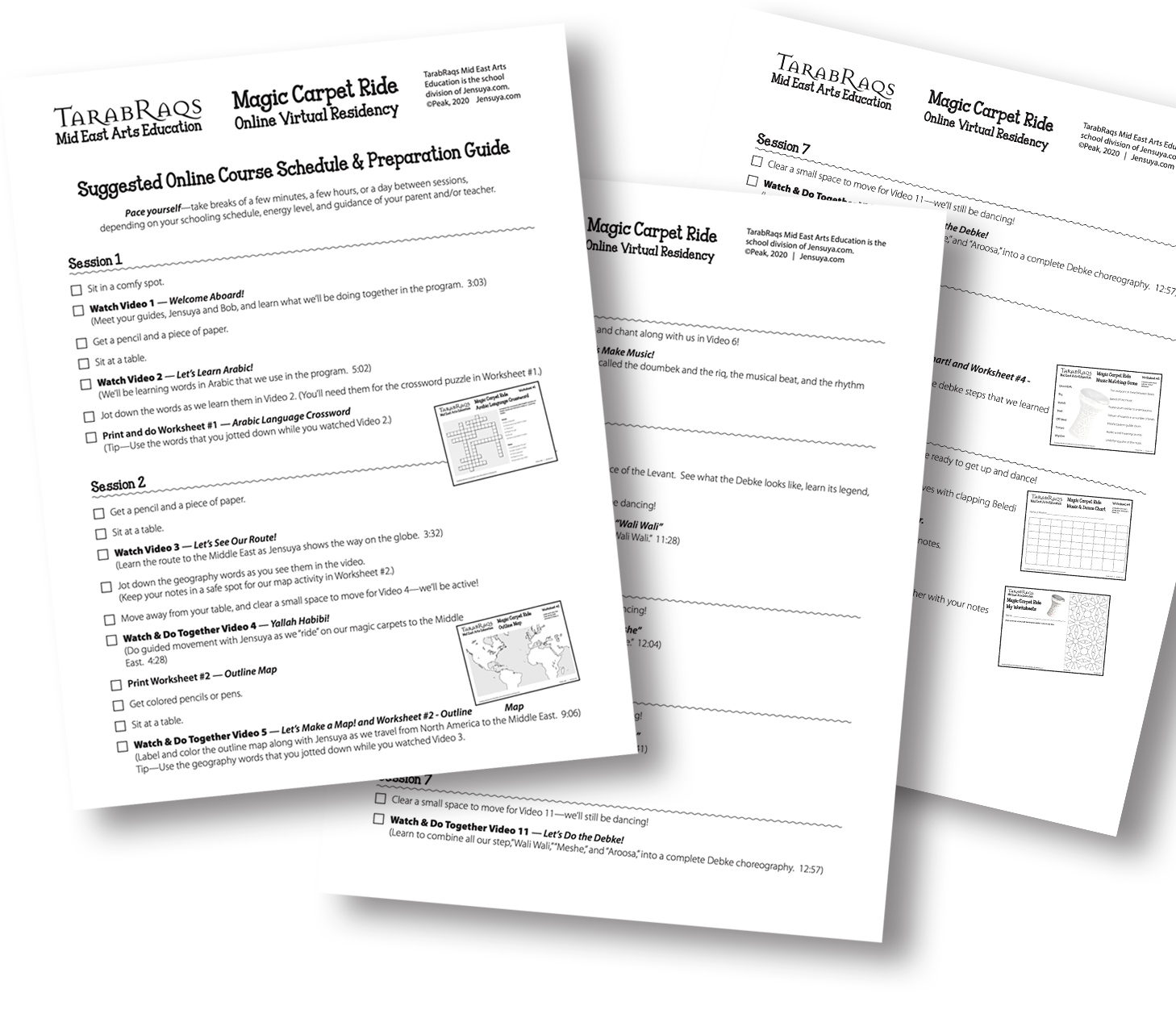 It's easy to manage—you set the schedule.
We have organized the course in learning sessions so you can tailor the schedule to fit your learning goals, academic calendar, and the pace of the student. To help you and the student stay on track, we've created a printable suggested schedule with check boxes to keep track of progress.
And, in case a printer is not available, we've included an end screen on each video with what to do next, step by step, and we show how to do the worksheet activities without a printer.
"The kids had a blast! I would recommend this program for all children."

—Leslie Milbourne, Wind Dance Farm & Earth Education Center, WV

Virtual learning that gets kids moving. They learn to:
Speak Arabic words
Do an Arabic word written activity
"Act out a map" of geography
Do a written map activity
Learn the fundamentals of beat, rhythm, and Middle Eastern percussion
Chant and clap the beat and Middle Eastern rhythm Beledi
Learn 3 Debke folk dance steps
Coordinate the Debke steps with live Middle Eastern drumming
Perform a Debke choreographed dance
Create a chart of beat, rhythm, debke dance steps
Create a Magic Carpet Ride booklet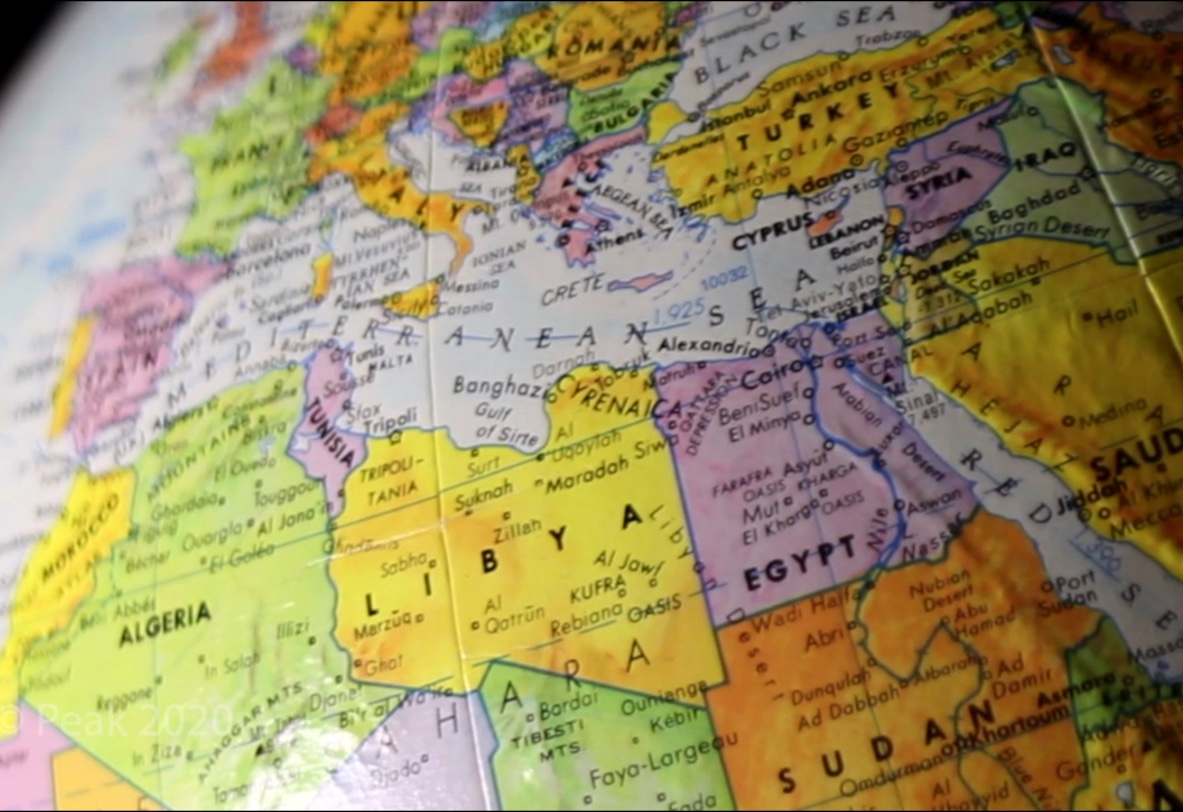 "At first, I ws a bit nervous. And then I was happy. And then I was excited to do more."

—Lilly, 4th grade student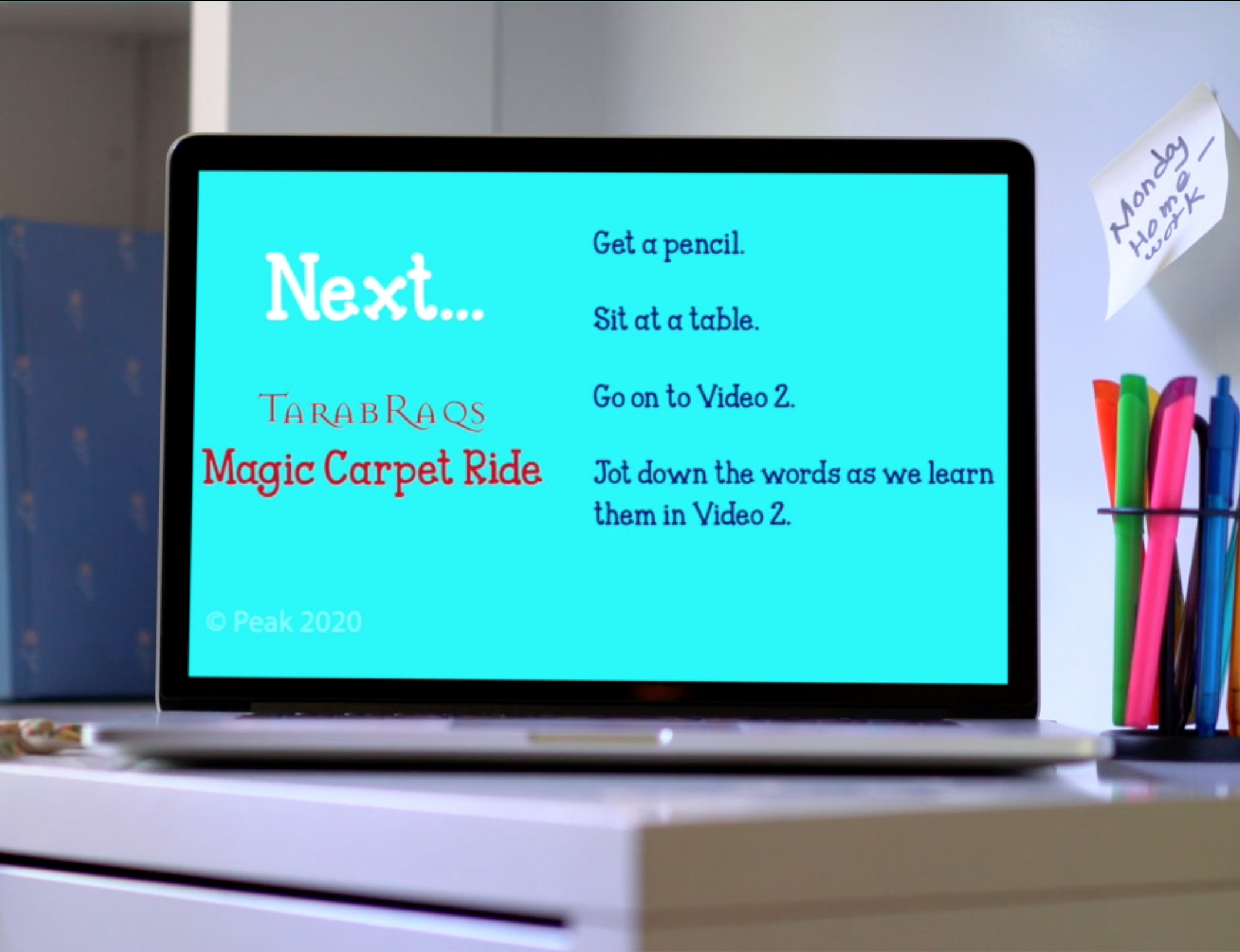 Internet connection
Printer and blank paper for the worksheet activities and notes
Pens, pencils, crayons, and/or colored pencils
Table or other surface to write on
Small space to move and dance in (approximately 6' x 6' minimum)
​
Note: the course can be completed without a printer. We show how in the videos and the Preparation Guide.
Curriculum
Magic Carpet Ride

Merhaba!
I'm dancer/engineer Jensuya—aka Jennifer Carpenter-Peak—and along with my Significant Drummer—aka my husband, Robert Peak—we perform live music and belly dance shows, teach belly dance workshops and online courses, conduct in-person and online Middle Eastern arts education programs in schools and colleges, and produce two YouTube channels and blog—all about Mid East music, dance, and culture.
Hailing from Berkeley Springs, West Virginia, we have been featured by the American-Arab Anti-Discrimination Committee, the American Turkish Association, and twice by the U.S. Government-funded Middle East Broadcasting Networks, an Arabic-language news organization with a weekly audience of more than 25.7 million people in 22 countries in the Middle East and North Africa. If there were only one thing that I could teach you, show you, inspire you to do, it would be this—embrace your fear, then dance with it.  Let's get started!