"She's [Jensuya's] wanting me to feel the music for myself...It opened my eyes to how I can take a dance and do it to any kind of music. And it was because of doing it with just the drummer and following him. The drummer challenges us. You feel that energy." —Pam B. (live workshop)
Preview Rhythm Practice for Belly Dance - Beledi
"I...love the passion, patience and how easy you explain each step. Excited to...learn more about belly dancing..." —CC (Intro to Belly Dance)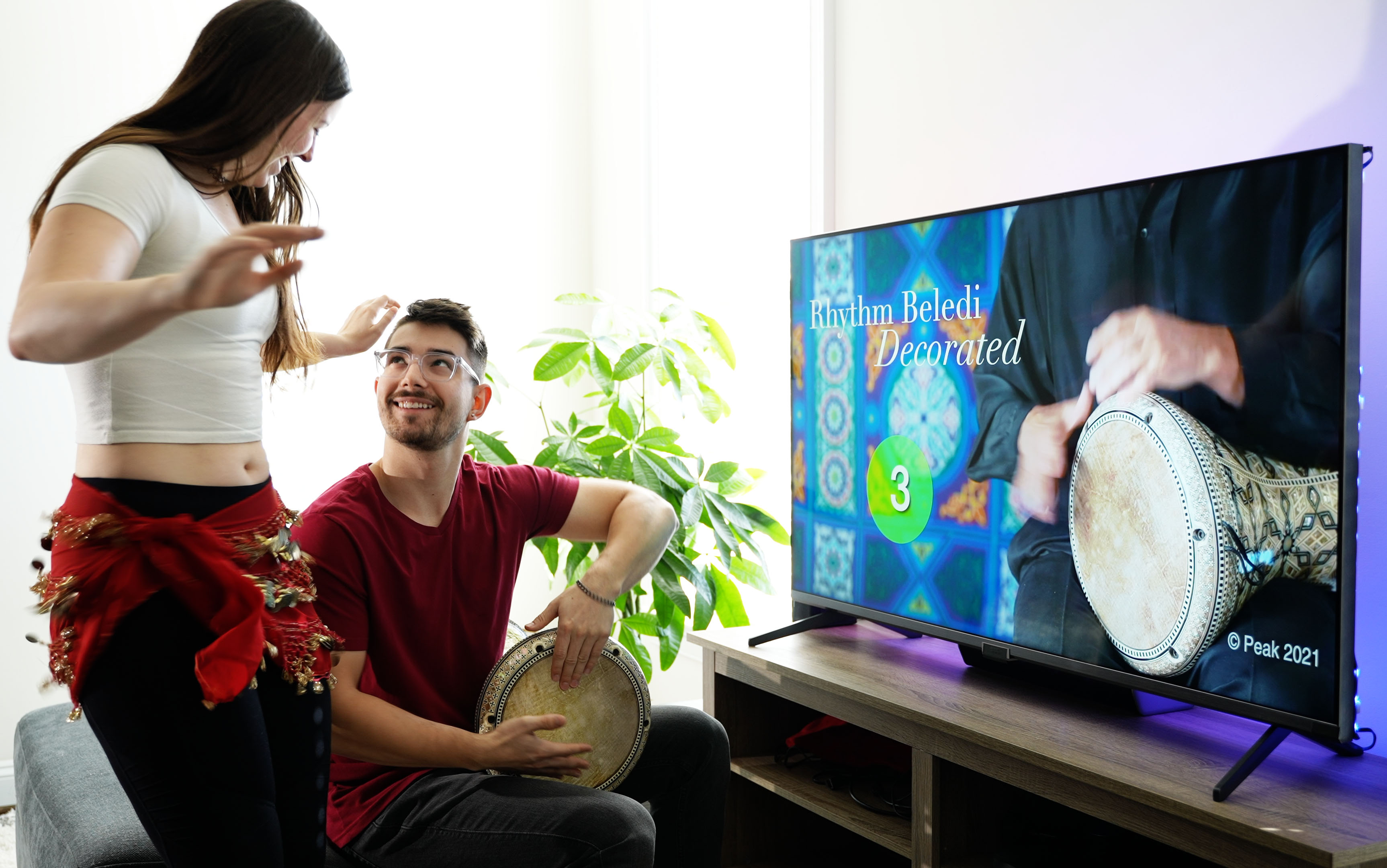 You can master Rhythm Beledi.
Rhythm Practice for Belly Dance - Beledi is our multi-media online course that leads you step-by-step in the challenging process of understanding the rhythm Beledi through our innovative exercises in deciphering:
Beat
Essential rhythmic accents
Percussive decoration
Melody overlay
"I am very grateful for your classes where I can bet back in the exercise game again, connect with my roots and have fun doing it. Thank you so much!" —TF (Intro to Belly Dance)
If You're a Beginner or Intermediate...
The key to mastering your music and dance skills goes beyond simply knowing the rhythm. To feel the full joy of dancing or playing music, internalizing the beat and rhythm is essential.
This unique practice course gives you an affordable alternative to private lessons or coaching sessions so you can master the iconic rhythm of the Middle East, Beledi for your:
Belly dance
Finger Cymbals
Percussion Instruments
Melody Instruments
Your Voice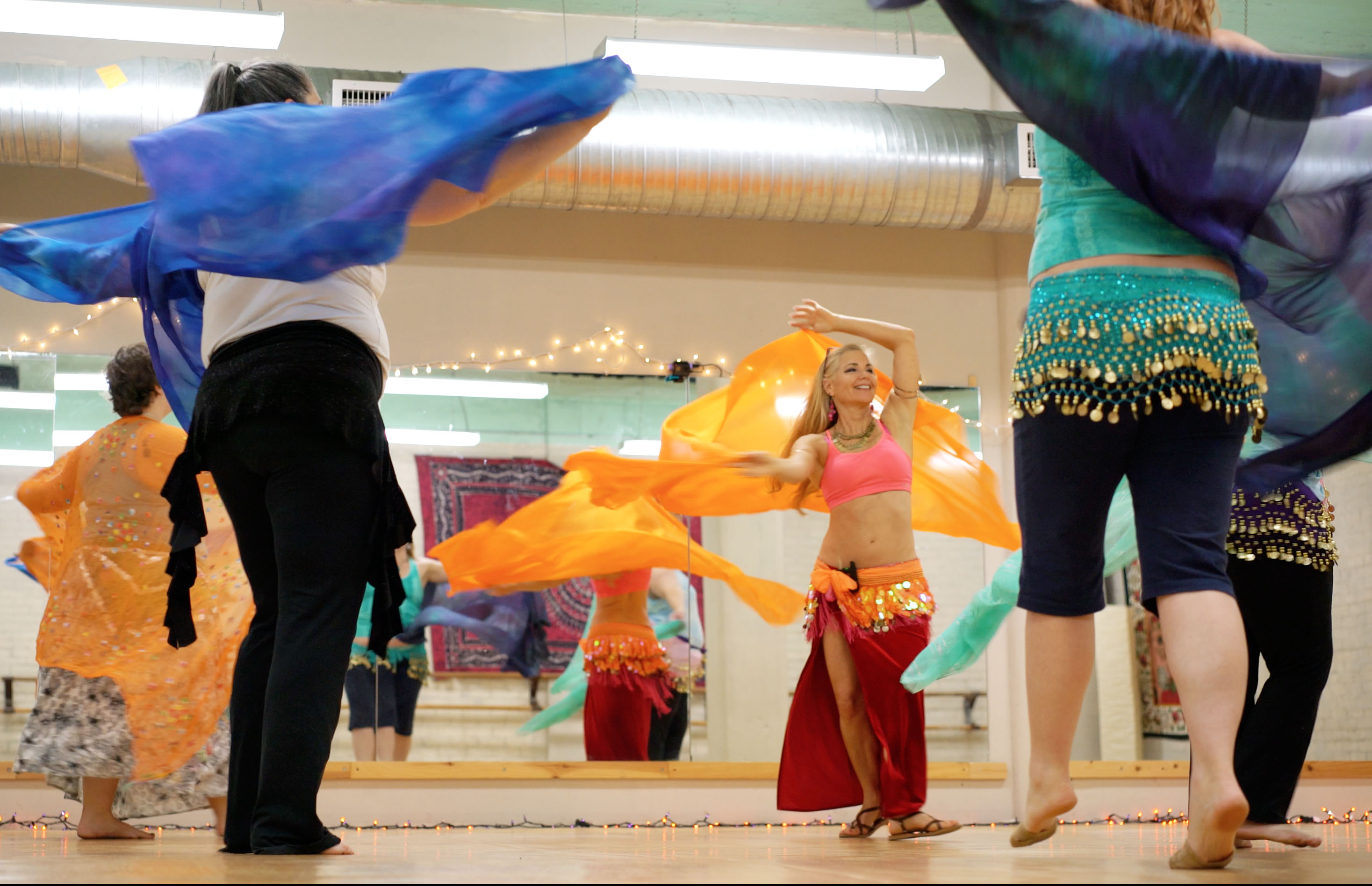 "Finally I get the hang of it a bit! I shuffled too much with my hips and legs but now I can do it more properly! Great practice Session!"—PG (Intro to Belly Dance)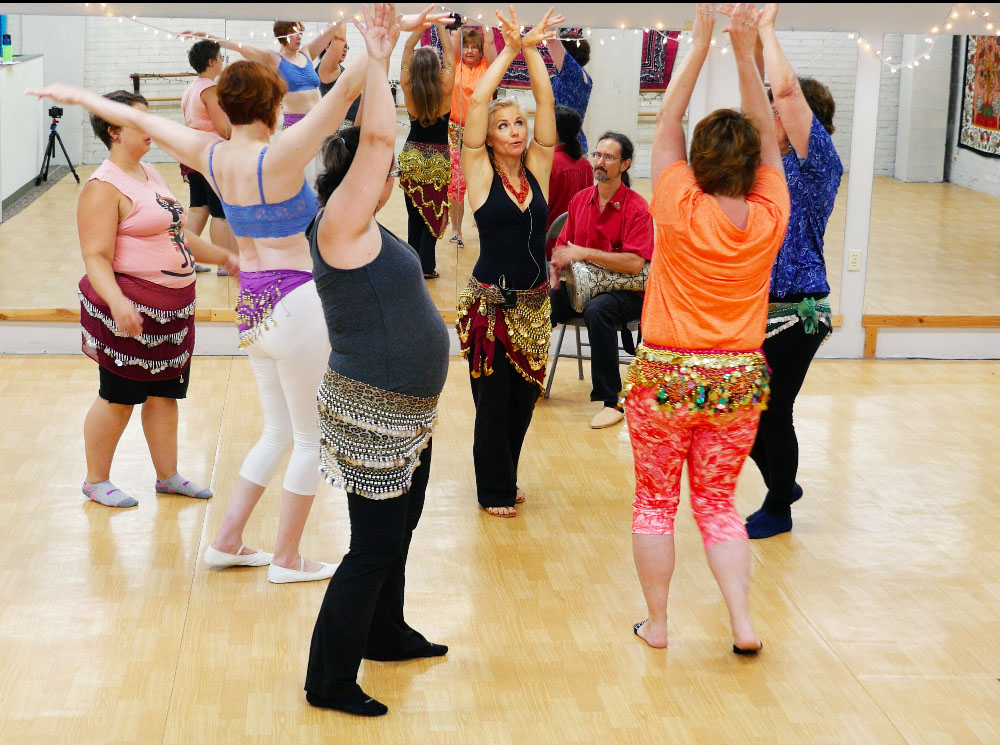 Enroll in the Course if...
Belly Dance - you've taken our Introduction to Belly Dance, and you want to master Beledi on your own
Community Class - your teacher isn't focussing on Beledi in class
Finger Cymbals - you want to master Beledi with your finger cymbals
Percussion - you want to master Beledi with your darbuka, riq, or other instrument
Melody - you need a doumbek accompaniment to practice your oud, ney, qanun, or other instrument
"I've found [it] highly beneficial to go through the learned material several times and strengthen it with something new. Thanks for your love to the entire process. :)" —AT (Intro to Belly Dance)
Forget Theory..this is about Doing.
Watching and listening are lovely, but it is only when you do something that you really begin to learn it.
In this course—every step of the way—every exercise involves you actively so that you can measure progress with each small step, and ultimately...
Make Real Progress.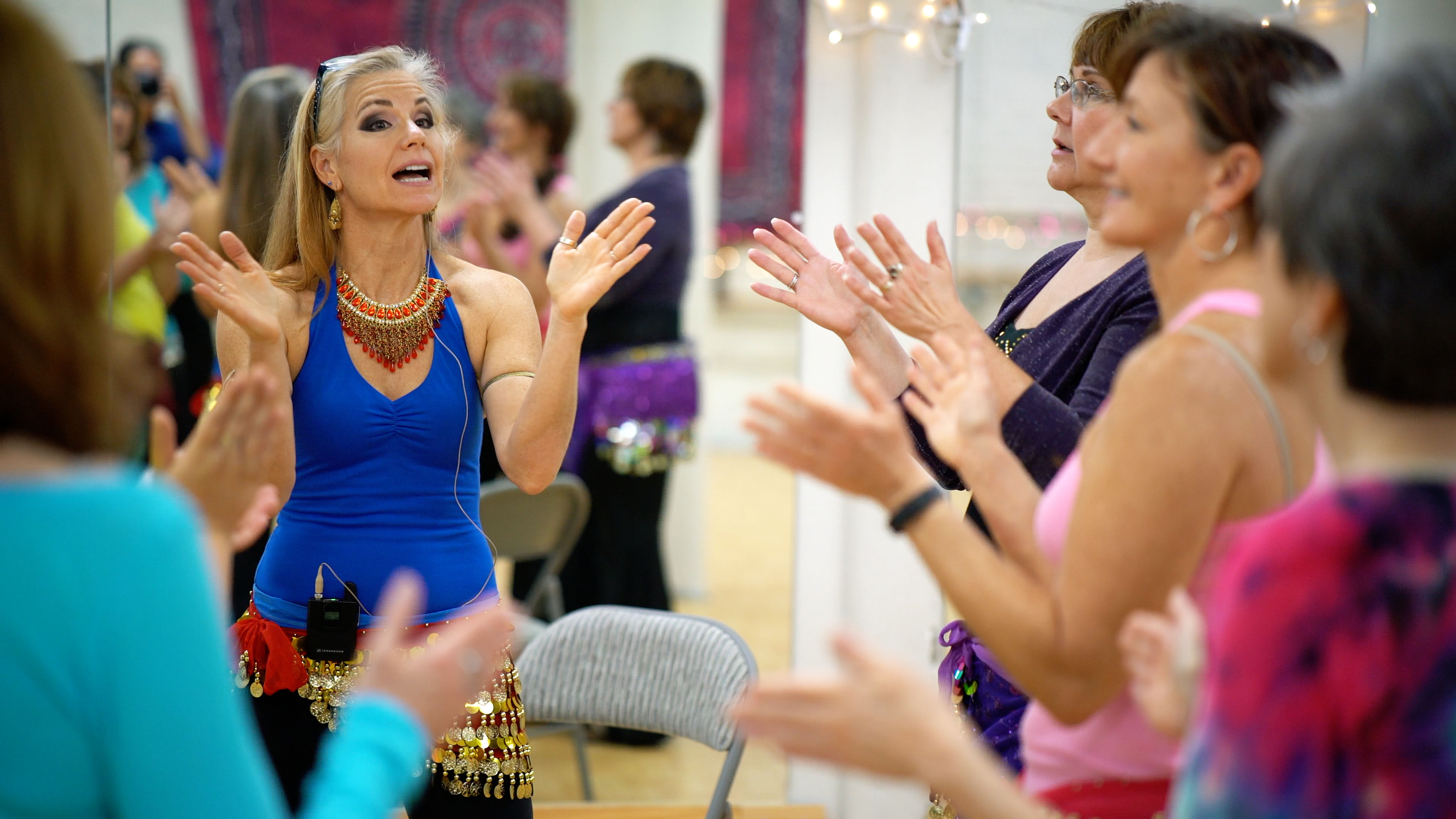 "Counting the beat and the rhythm syllables out loud was and is very helpful. It keeps your body and your mind on track with the music." —RB (Intro to Belly Dance)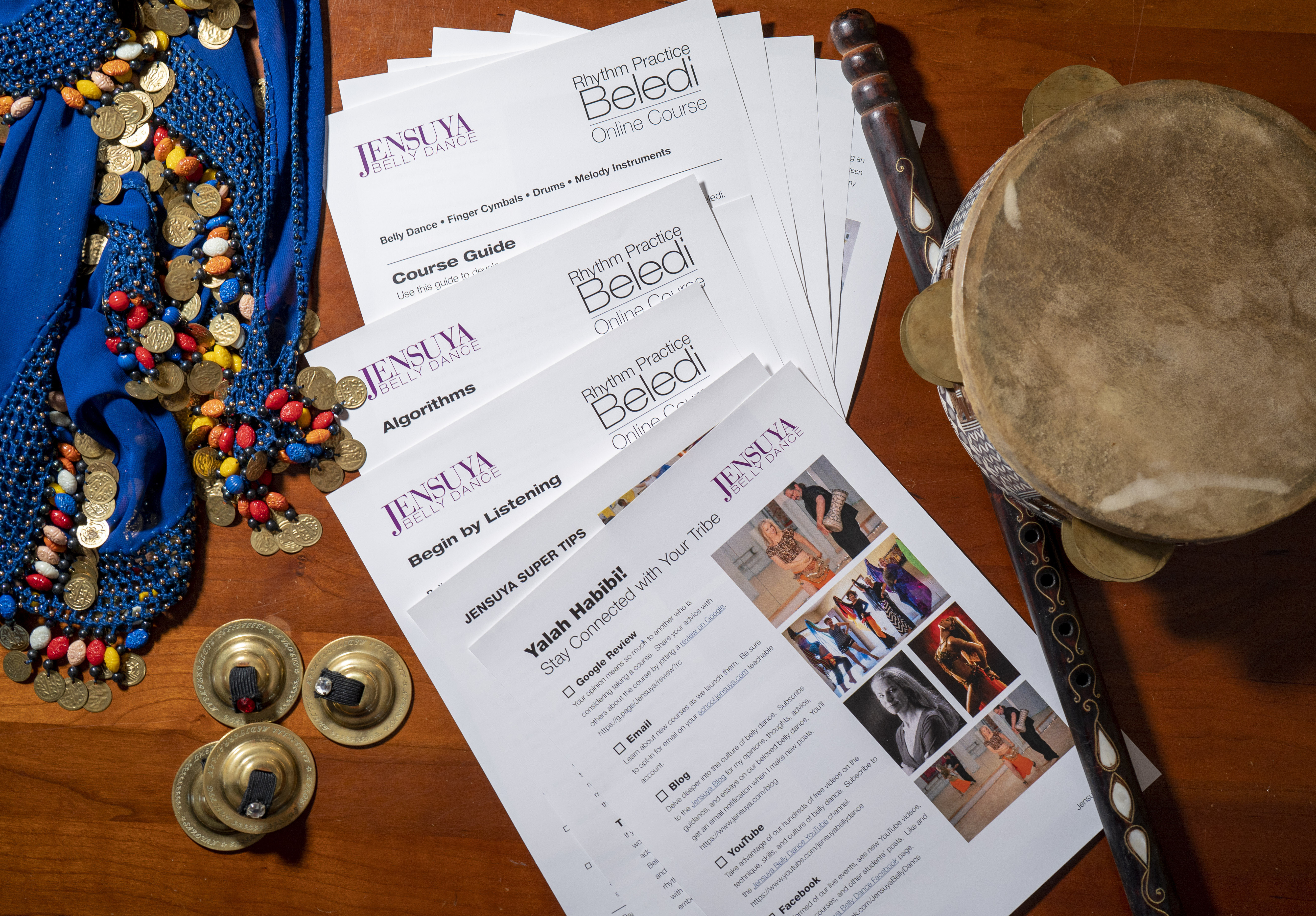 Videos & PDF's Lead you Step-by-Step
We begin with an in-depth video teaching you how to use the videos, e-book, and pdf's as you begin your course. Then we move on to the videos and accompanying algorithms of exercises.
The course includes:
7 professionally produced Beledi exercises videos
The Course Guide e-book
The Begin by Listening pdf
The Algorithms pdf
Coaching with me, Jensuya, via the Q&A comments
The Extra Credit Super Challenge BONUS video
"I find you passion and teaching style inspiring and encouraging...I'm looking forward to your subsequent course! Thank you for sharing your gift." —JB (Intro to Belly Dance)
Curriculum
Rhythm Practice for Belly Dance - Beledi
PayPal Option:
From your PayPal account, click "Send Money" to [email protected], enter $49 USD for Lifetime Access or $39 USD to rent, and enter "Rhythm Beledi Practice Course" in the "add a note" field.
Click "Continue" and click "sending to a friend" (to help keep costs down).
Watch your email for your personal Course Access Coupon Code. Then...
Click the "Enroll Now" button (above) and enter your Course Access Coupon Code in the pink box that says, "Add Coupon Code.


Welcome to Jensuya Belly Dance!
"I find you passion and teaching style inspiring and encouraging...I'm looking forward to your subsequent course! Thank you for sharing your gift." —RB (Intro to Belly Dance)
Prerequisites
If you have some basic knowledge of Rhythm Beledi, this course will be perfect for you.
For a strong foundation in Rhythm Beledi and belly dance, consider enrolling in Introduction to Belly Dance also. (Enroll together with this course, and get 15% off. You'll see the discount on the "Thank You" page after you've enrolled in this Rhythm Beledi course.)
And if you've already taken it, you're going to love Rhythm Practice for Belly Dance, Beledi
"This is so fun. I love how you are teaching the beat and how to move with it so your are moving with rhythm and not just random." —SI (Intro to Belly Dance)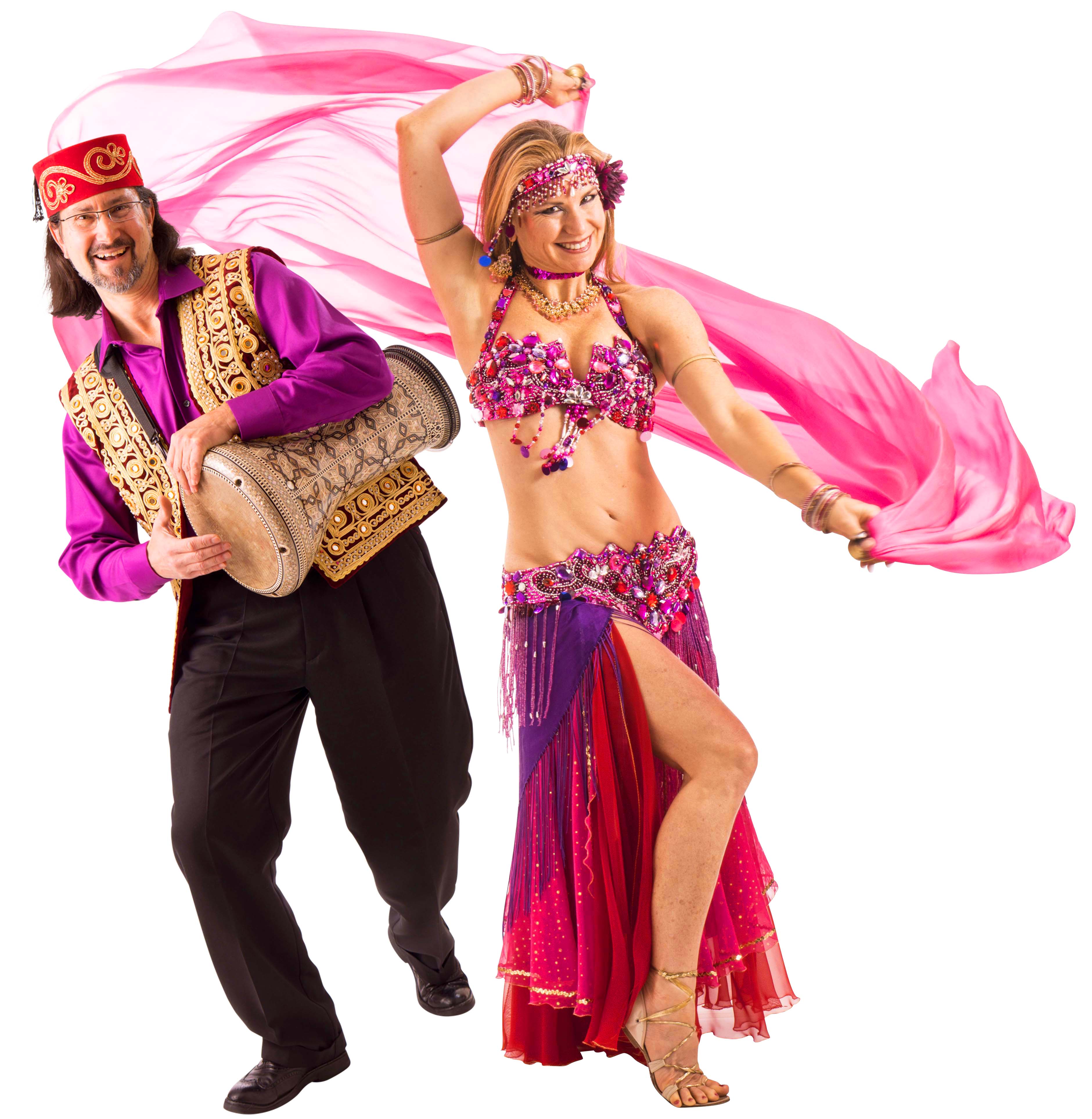 Dance. Understand. Rejoice.
Merhaba!
I'm belly dancer/engineer Jensuya—aka Jennifer Carpenter-Peak—and along with my Significant Drummer—aka my husband, Robert Peak—we perform live music and belly dance shows, teach belly dance workshops and online courses, conduct in-person and online Middle Eastern arts education programs in schools and colleges, and produce two YouTube channels and blog—all about Mid East music, dance, and culture.
Hailing from Berkeley Springs, West Virginia, we have been featured by the American-Arab Anti-Discrimination Committee, the American Turkish Association, and twice by the U.S. Government-funded Middle East Broadcasting Networks, an Arabic-language news organization with a weekly audience of more than 25.7 million people in 22 countries in the Middle East and North Africa. If there were only one thing that I could teach you, show you, inspire you to do, it would be this—embrace your fear, then dance with it. Let's get started!
Check your inbox to confirm your subscription